2-hour tour starts at $325.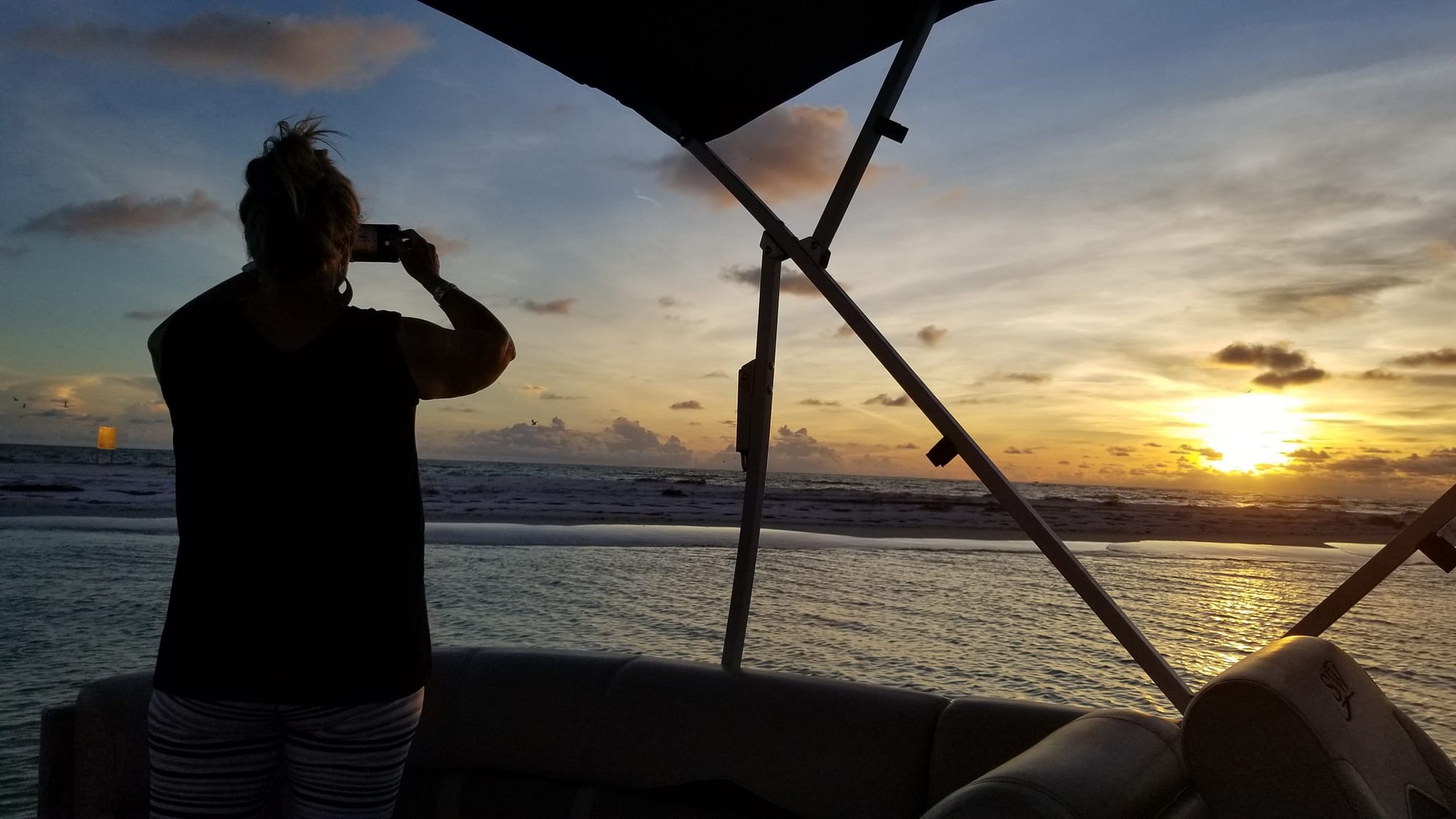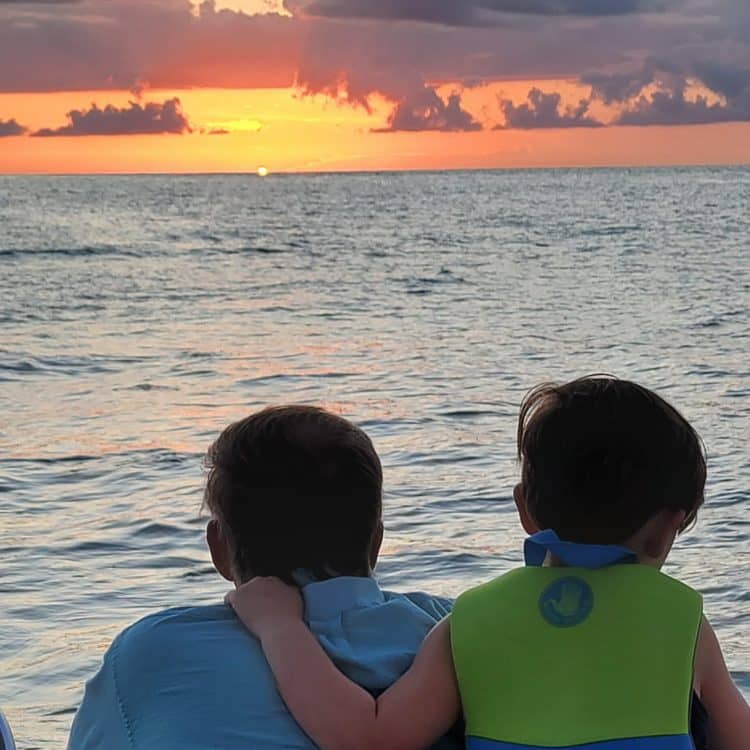 Venture beyond the beach and get an unobstructed view as the Sun gently sets in the horizon! Cruise along the Anna Maria coastline to the perfect location from which you may be able to get a glimpse of that elusive green flash.  As you wait for the sunset, enjoy a paradise island only accessible by boat; hang out with friends & family, take a walk in the sand, collect shells, admire marine wildlife, play games, and more.
We recommend bringing beach towels, sunglasses, hat, and shoes suitable for waking in water and sand. Items of personal use such as sunblock and bug repellent. Adults are welcome to bring beer, wine, or champagne – no red wine please. Although we provide a cooler with ice, it is acceptable to bring a small cooler with specialty beverages or snacks.
Add an elegant charcuterie board or vegan tray prepared locally, or a paddle board to use at the beach.  Select the appropriate option when completing your booking.
Bay2Bay Boat Tours Anna Maria Island