Sunshine Skyway Bridge Evening Tour
2-hour tour starts at $375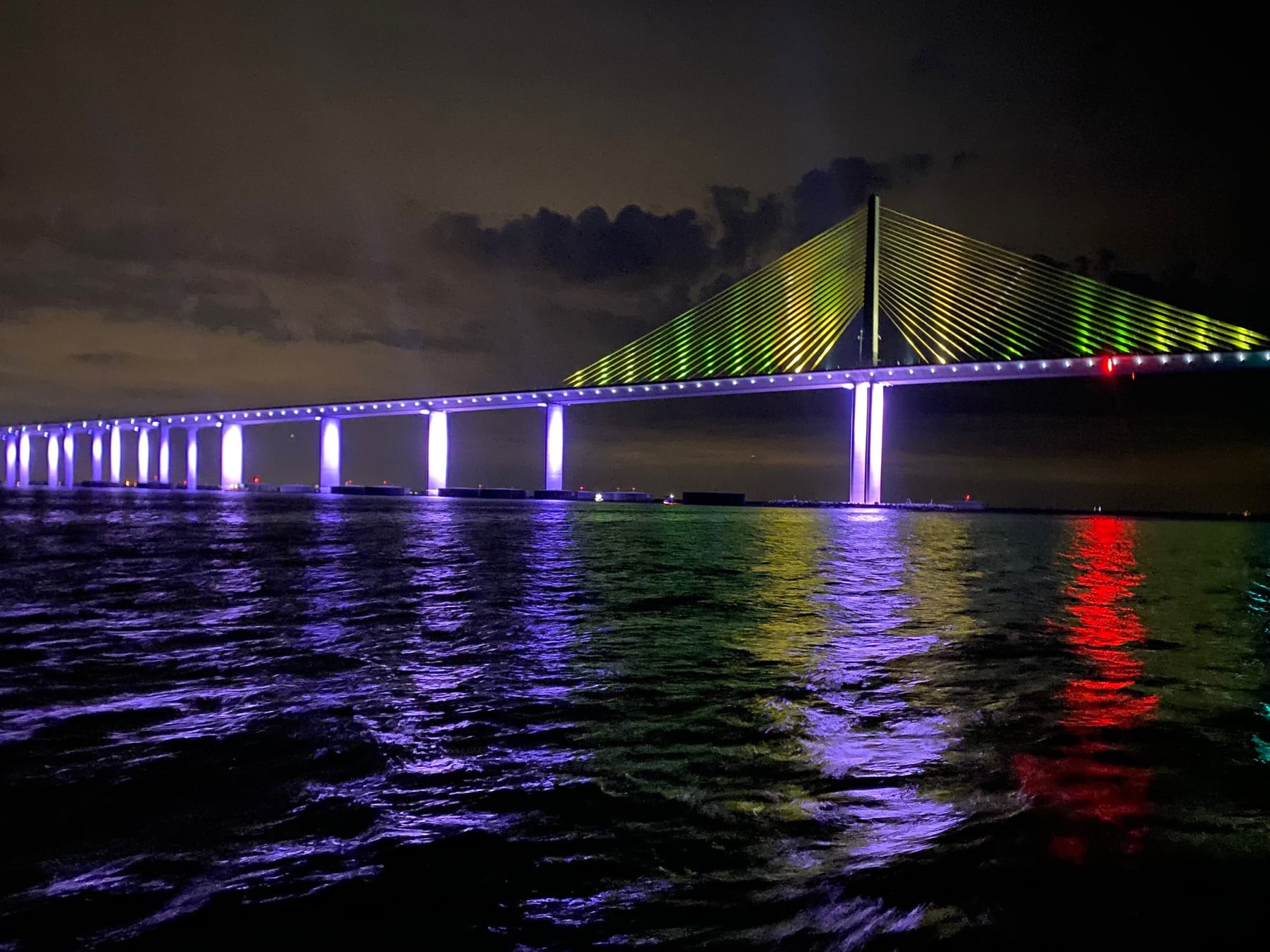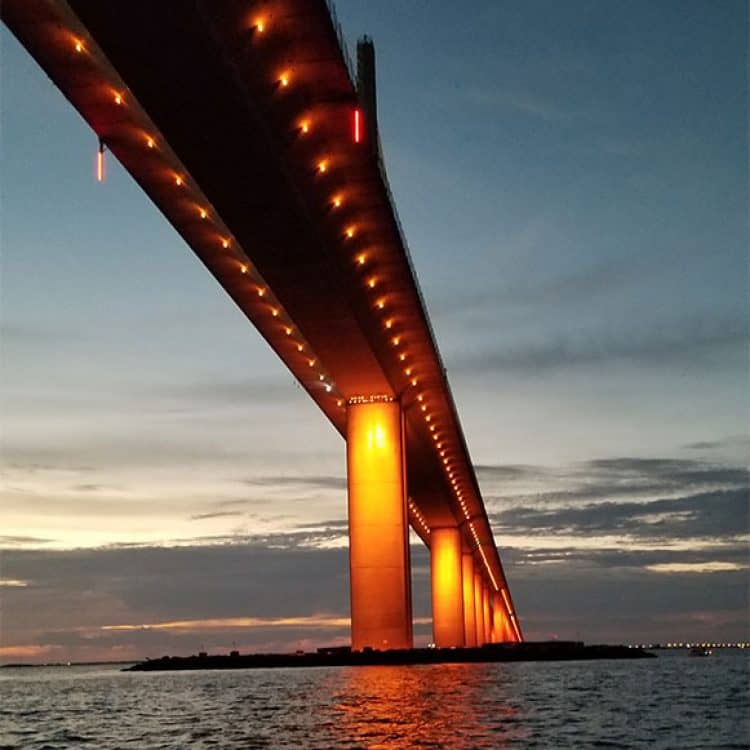 Cruise across the Anna Maria Sound in Tampa Bay to the world-famous Bob Graham Sunshine Skyway Bridge.  Admire the magnitude of its structure and become mesmerized by the lights changing colors or by their reflection in the bay waters – from a perspective only few people get to experience! Learn about the history and significance of this bridge, as well as little-known facts we have exhaustively researched for you.
We recommend bringing a light jacket or windbreaker. Towels are not essential but may become handy in the event of incidental spray. Adults are welcome to bring beer, wine, or champagne – no red wine onboard, please. Although we provide a cooler with ice, it is acceptable to bring a small cooler with specialty beverages or snacks.
Add an elegant charcuterie board or vegan tray prepared locally. Select the appropriate option when completing your booking.
Bay2Bay Boat Tours Anna Maria Island